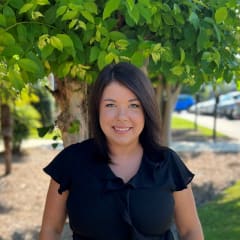 Community Manager
A native of Lexington, SC, Naomi joined the Abberly Village Team as a Community Manager in June 2023. She has worked in property management since 2008 in various roles including several promotions in leadership positions. She has experience working in several markets, including South Carolina, North Carolina, Georgia, and Florida and holds an active SC Property Manager License. In her spare time, Naomi enjoys spending time with her husband, son, and her Shih-poo dog, Wyatt. She loves the outdoors. Her favorite pastimes are kayaking and going fishing at the lake or working on her 20-acre Property in Aiken County.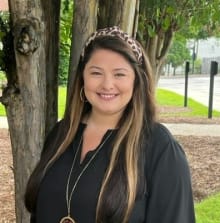 Assistant Community Manager
Hayley began her career with HHHunt in March of 2019. She graduated from the University of South Carolina with a Bachelors of Science in Hospitality Management. She has worked in customer service for over 5 years and loves working with and meeting new people. In her free time, she enjoys relaxing at home with her dogs and cats, and visiting her family in her hometown of Clinton, SC.
Leasing Consultant
A native of West Columbia, SC, Alexis joined the Abberly Village Team as a Leasing Consultant in September 2022. She graduated from Airport High School and obtained a Bachelor of Arts in Music Performance from Columbia College. She began her career in customer service in 2015, and transitionied into student housing in 2021. In her spare time, Alexis likes to cook, bake, and watch scary movies!
Leasing Consultant
Mekia joined the Abberly Village Team in May 2023 as a Leasing Consultant after working in the customer service industry since 2013. She is a graduate of the University of North Carolina at Pembroke with a Bachelor of Science in Biology and obtained her master's in business administration at the University of Phoenix. In her free time, Mekia enjoys time with her kids, cooking and baking, and relaxing with a good TV show or movie.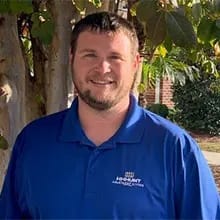 Service Manager
Kirk is a native of Charleston, SC but was raised in Columbia, SC. He began his career with HHHunt in August 2019 but has been in the industry since 2015. Kirk recently achieved his Certified Apartment Maintenance Technician designation through the National Apartment Association and also hold his EPA 608 Universal, CPO, and OSHA-10 certifications. During his free time, he likes to spend time with his family and travel to new places.
Service Technician
A native of Rock Hill, SC, Max lived in Texas for six years before moving back to Columbia, SC when his father retired from the Army. Max has lived in South Carolina most of his life and served in the Army for 10 years as a section chief dealing with artillery before deciding to change careers. He has been in the apartment industry since 2003 and joined the Abberly Village Team in October 2023. Max has a bachelor's degree in business and holds his CPO, EPA Type II, NATE and 410A certifications. He is married and had four children.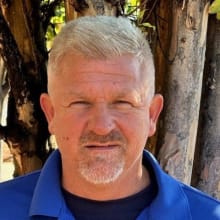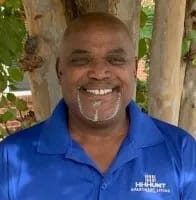 Service Associate
Clifford started his career with HHHunt in September 2019. Born in Lexington, SC, Clifford graduated from Gilbert High School. He also attended and graduated from New Birth Bible Seminary where he studied to become a pastor. In addition to working at Abberly Village, Clifford is the pastor at New Beginning Spirit-Filled Ministry. He has been married to his beautiful wife, Patsy, for 33 years and has 3 children.
Service Technician
A native of Lexington, SC, Bryce joined the Abberly Village Team in February 2023. He has been in the multifamily industry since 2015 and enjoys meeting new people and working with others. In his free time, Bryce enjoys hunting, fishing and being outdoors.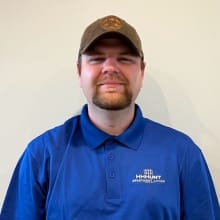 Testimonials
Beautiful property, great management team.
Thank you to the office staff for coordinating fun community events like the food trucks! It boosts morale and builds community. Kirk does a great job with addressing maintenance needs. I appreciate him explaining everything he's doing so I am aware of what's going on. He is knowledgeable, professional and courteous.
I absolutely love living here. Everything about it is great all the way down to the location
We've very much enjoyed living here so far. Our apartment is comfortable and quiet, and the amenities here are great. While we were shopping around for apartments, we loved the layout of the apartment we were shown, but mostly we were very impressed by Allie's professionalism, knowledge of the facility, and friendliness; that was the deciding factor for us in choosing to live here.
So far so good. The grounds are well maintained which I appreciate, the community is quiet, and overall I'm very happy.
My wife and I absolutely love this place....we are waiting to build a house in the area, and having such an amazing time here. We relocated from Brooklyn, NY (been here almost 2 months) and it's the best decision ever. The staff here is so friendly, polite and accommodating. We've never had an issue with anything. We also made friends with some of the residents. We are so glad we chose Abberly Village over the other apartment complexes we saw. Highly recommended!!!!! Hailey is the BEST!!!!!
Abberly Village was called home for my wife and I for about 3 years. It was a wonderful experience and I would recommend anyone looking for an apartment to look at Abberly Village first!
Wonderful staff, clean apartments, landscape well maintained, awesome pool and competent & kind maintenance staff!
I lived here for about 3 years and have nothing but good things to say. I moved units in the complex and my deposit/pet deposits were transferred and everything was seamless. The front office staff knew me by name and would even come outside when they saw me walking my dog to give him a treat. They were always quick to answer any questions I had and maintenance was completed within a reasonable amount of time.
Very helpful, pleasant, professional and prompt to inquiries.
Beautiful place to live in West Columbia, South Carolina. Fully gated community, well maintained and great neighbors. Pet friendly and plenty of space for your evening walk, great swimming pool and gym.
Abberly Village is a top-notch community with beautiful apartments, appealing landscaping, and great amenities. All of the office associates are knowledgeable, friendly and helpful. Allie made our transfer to a different level apartment seamless and easy - and she even gave us some moving boxes! We picked the best place to live when we chose Abberly Village!